Honors College: Oct./Nov. Events Calendar!
Includes HCC and Honors Staff Events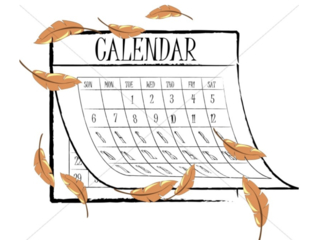 Hi Everyone,
While October is already half over, we wanted to provide you with a "One-Glance" Calendar so you can see our events between now and the end of November!
Things to note (especially if you like color-coding):
HCC events are in green--note the "Among Us" Game Night on 10/26 and the Halloween Movie Netflix Party on 10/30;
Forum Team lunches are in blue;
Honors College (Staff) events are in black--mark your calendars for the 11/13 (yes, Friday the 13th!) virtual Murder Mystery "Whodunnit" event!;
Dr. Oakes' "Events of Interest" are in pink.