The Honors College is an academic home for UMBC students who seek broad intellectual challenges, a comprehensive liberal arts foundation for their chosen field of study, and a community of like-minded and dedicated scholars. The College's program of study combines exclusive, interdisciplinary coursework with flexible elective options that can fulfill departmental and university-level requirements. Honors College members graduate not only as specialists in their major fields of study, but as well-rounded scholars comfortable learning from and alongside experts in other disciplines.

Honors College Certificate Requirements
The following course and GPA requirements must be met for a student to receive a Certificate of General Honors upon graduation from UMBC. Each year, Honors College students must make satisfactory progress toward fulfilling the requirements of the Certificate to maintain their standing in the College.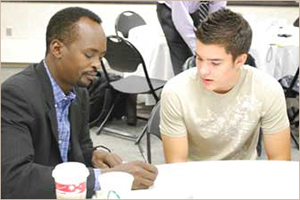 All courses taken to fulfill the requirements, with the exception of the Applied Learning Experience, must be at least three credits and passed with a grade of A or B. Members of the Honors College must maintain a cumulative 3.25 GPA (assessed annually) until the completion of their degrees.
HONR 100 (Honors Forum), taken the fall semester of the first year. Required for all freshmen students.
1 English Composition course, to be satisfied either by ENGL 100 or, if AP credit exempts a student from ENGL 100, another expository writing course approved by the Honors College (current students can check Degree Audit for options)
6 Honors Courses

3 Honors Seminars, at least one of which must be at the 300 level.
3 Honors Electives
At least three of these six required courses must be taken in fields outside the major.
An Applied Learning Experience (see description below)

A university-sanctioned research experience
A university-sanctioned teaching experience
Types of Honors Courses
HONR 100 (Honors Forum) is the mandatory, introductory course for freshmen in the Honors College taken in the fall semester of their first year. In Forum, members get to know each through small-group collaboration, hear guest lectures each week from faculty in different academic departments at UMBC, and draw connections between what they learn through weekly readings and dialogue.
Honors Seminars are small, engaging, interdisciplinary classes that faculty members teach exclusively for Honors College students. They often deal with topics faculty are researching or writing about, or with material that does not fit into the curricula of their home departments. They also allow faculty to experiment with novel teaching methods. Our seminars emphasize critical thinking and writing, and expose students to the rewards of work across the disciplines. Many Honors College students find it especially exciting to take Honors seminars on topics far afield from their own disciplines. Recent seminars include:
Biology of Obesity
Children and Childhood in the Ancient Mediterranean
Climate Change Policy
Cosmopolitanism
Japanese Women's Autobiography
Law and Public Health
Race, Poverty & Gender in Baltimore
Refugee and Migration Law
Rhetoric at Work
The Science of Making Good Decisions
Understanding HIV & AIDS
One First Year Seminar (FYS) or a seminar required for a Scholars Program can also count as an Honors Seminar.
Honors Electives are enriched versions of regular classes that may involve different readings and assignments, field trips, more advanced laboratory work, or extra language work, and typically involve an extra hour or two per week of small-group meetings with the instructor. For many Honors College students, Honors College electives will also fulfill major, minor, or general education requirements. Some Honors Electives include:
CHEM 101H: Principles of Chemistry I — Honors
ENES 101H: Introductory Engineering Science — Honors
HIST 103H: East Asian Civilization — Honors
PHIL 100H: Introduction to Philosophy — Honors
STAT 355H: Probability and Statistics for Scientists and Engineers — Honors
Students may also receive Honors Elective credit for HONR 390 (Reflections on Community Service), HONR 400 (Honors Independent Studies), or HONR 410 (Honors Internship). Other qualifying coursework includes departmental honors courses, graduate-level courses, and additional Honors Seminars (beyond the 3 required).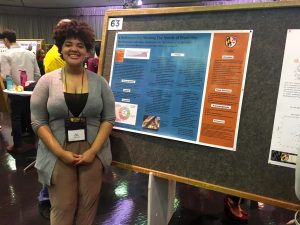 Applied Learning Experiences include:
A university-sanctioned research experience
A university-sanctioned teaching experience
Applied Learning Experiences must be pre-approved by an Honors College Advisor, and a written reflection report must be turned in to the Honors College for review. Approval decisions will be based on the rigor, length, and depth of the program under consideration. HONR 390 (Reflections on Community Service), HONR 400 (Honors Independent Studies), or HONR 410 (Honors Internship) may be used to meet the Applied Learning Experience requirement.