Dr. Ellen Handler Spitz, Honors College Faculty
Dr. Ellen Handler Spitz, Honors College professor, writer and scholar, teaches interdisciplinary seminars in aesthetics, literature, psychology, and the visual arts.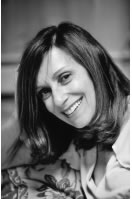 She is the author of six books on the arts and psychology: "Art and Psyche" (Yale); "Image and Insight" (Columbia); "Museums of the Mind" (Yale); "Inside Picture Books" (Yale); "The Brightening Glance" (Pantheon); and "Illuminating Childhood" (Michigan). Her most recent research focuses on children's aesthetic lives. She has held residential fellowships at the Getty Center in Santa Monica, California; the Bunting (Radcliffe) Institute at Harvard University; the Clark Art Institute; the Center for Advanced Study in the Behavioral Sciences at Stanford University; and the Camargo Foundation in France, among others. She is a Fellow of the New York Institute for the Humanities. Her reviews have been published in "The New York Times Book Review" and "The New Republic" online.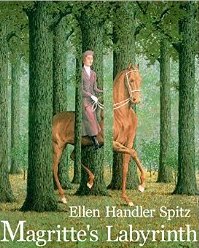 Most recently, Dr. Ellen Handler Spitz has published "Magritte's Labyrinth" (2014), a psychological perspective on the enigmatic art of Belgian Surrealist artist René Magritte, who has long been subject to art historical and philosophical inquiry and mined by the worlds of advertising, illustration, and film. Trained in art history, philosophy, and nonclinical psychoanalysis, Dr. Ellen Handler Spitz was introduced to Magritte's art by a New York psychologist who studied bereavement in childhood. She analyzes their subtle engagement with conflict, anxiety, and fear. She reads their humor and pathos as veils that both mask and disclose uncomfortable themes.
In August, 2014, Dr. Ellen Handler Spitz co-directed the 2014 Creativity Seminar at the Austen Riggs Center's Erickson Institute in Stockbridge, Massachusetts.  Her opening remarks "Translation in the Theater, in the Concert Hall, the Studio, and the Consulting Room" can be viewed online.  The conference focused on the process of translation in different areas of creative endeavor in the visual medium of photography, through the embodied work of translation by an orchestral conductor, via the interpretative work of translation by a psychoanalyst, and by means of the multilayered acts of translation in theater.  The aim was to understand more deeply the subjective and objective nature of interpretation and translation and to stimulate our use of these ideas in our various clinical, educational, and other settings.
Ellen Handler Spitz, PhD, Seminar Director of the 2014 Creativity Conference from Austen Riggs Center on Vimeo.