Event tomorrow: "Speak[ing] Out for Banned Books"
September 25, 2018 1:27 PM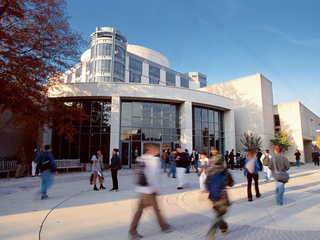 As part of Banned Books Week, join Honors College members Tanya Ramsey, Kara Gavin, Asia Nicholson, and Alexia Petasis for a panel discussion called
"Speak[ing] Out for Banned Books": Countering Censorship and the Silencing of Stories in the 21st Century
.
The panel will be moderated by Dr. Christopher Varlack, Lecturer in INDS and The Honors College, and start at 12:00 PM on the 7th floor of the AOK Library. Free lunch will be provided starting at 11:30 AM.  
This event is a special opportunity to engage with the problems of censorship while celebrating the freedom to read. If reading matters to you, or if being able to read matters to you, consider attending!