Congratulations Ghazal Ramezanifoukolaei, star researcher!
September 25, 2018 1:13 PM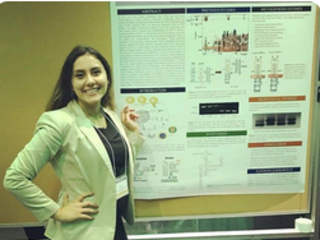 Ghazal Ramezanifoukolaei '19, Biological Sciences and member of the Honors College, has been named UMBC's Researcher of the Week! Ghazal's research focused on mutations in the HIV-1 RNA genome as part of Dr. Michael Summers' lab in the Department of Chemistry and Biochemistry.