Honors College Homecoming!
Saturday, October 13, 2018
11:30 AM - 1:30 PM
The Commons : Flat Tuesdays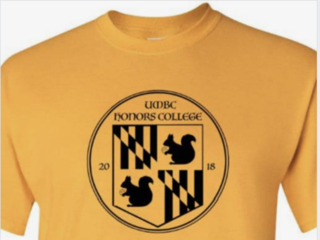 Will you be joining us for UMBC's Homecoming 2018? The Honors College will celebrate the return of our alums (and families) on Saturday, October 13th, from 11:30-1:30 at Flat Tuesdays (Lower Level and Patio). Come to enjoy our Fall Food Fest (chili bar, pigs-in-a-blanket, warm cider, etc.) and craft activities--and to get your 2018 Honors College t-shirt! We look forward to seeing you!