Cold Spring Harbor Laboratory Info Session
Learn more about opportunities with this prestigious program
Monday, September 24, 2018
9:30 AM - 10:30 AM
University Center : 310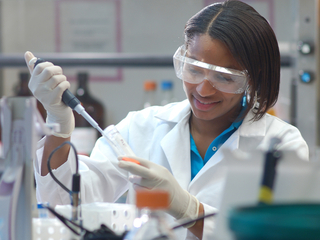 A representative from the Watson School of Biological Sciences will offer a special information session on opportunities at Cold Spring Harbor Laboratory on Monday, September 24 at 9:30 AM in room 310 of the University Center.
Recruiters from the Watson School have taken a special interest in UMBC students, and this is a great chance to learn more about graduate education at one of the country's most prestigious research facilities. The graduate school at Cold Spring Harbor Laboratory offers an accelerated Ph.D. program and summer research opportunities that should appeal to students interested in the following areas:
Genetics and Genomics / Molecular Biology and Cancer / Neuroscience / Plant Biology / Quantitative Biology
For more information about the Cold Spring Harbor Laboratory's Summer Undergraduate Research Program, check out
www.cshl.edu/urp
.
If you're a student in the life sciences and graduate school or summer research is in your future, consider attending this session! 
This event is hosted by the Honors College but open to any interested students on campus. Coffee and donut holes will be provided.
All Honors College members and non-Honors College students planning to attend the session must RSVP on this event page.