Alumni Interview: Nishay Raja '15
Major: Mechanical Engineering
Current Occupation: Mission Assurance Engineer, Northrop Grumman
What you love about your job: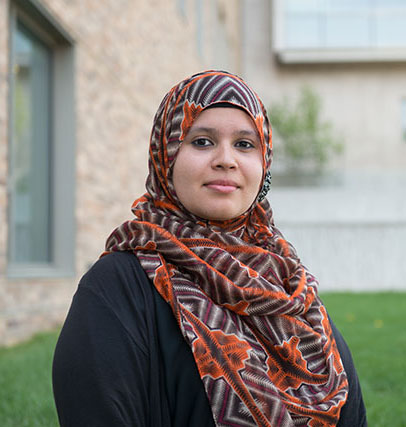 I say this without any exaggeration whatsoever – I love absolutely everything about my job (trust me, I am not getting paid to say this)! I feel very blessed to be working in a company that gives me the flexibility do multiple rotations to find my niche and choose what works for me. Yes, there are many people out there who know EXACTLY what they want to do in life from 3rd grade. But I also know that there may be people like me who may not know what they want to do even after having graduated with a major they love. I have a general idea but I really enjoy learning and don't want to be confined to one thing. And to be given the freedom to choose makes the possibilities endless and opens so many doors of opportunities.
Something else I love about my job – the people I work with (again, not getting paid to say this). I am the kind of person who could love the work I may be doing and not be comfortable in the environment I am doing the work in and I would not last more than a week at that job. The people I have worked with thus far have been amazing and challenged me to reach my potential. I can only be as good as the process I am put in. Had I been tasked with making photocopies and doing busy work, I could not have grown beyond that. My team gave me real problems to solve and told me to go solve them my way (they trusted me more than I trusted my own abilities) – all the while being there to guide and support me and always telling me that they would not let me fail. How cool is that! It's like doing a science experiment being told you can't fail – guaranteed success.
Favorite memory about the Honors College:
The time spent with my honors advisors – they genuinely cared and always made the time to be super awesome mentors!
Favorite memory of UMBC:
In retrospect, all those sleepless nights in the RLC and Engineering building (after they've paid off) studying with a great group of friends – I would NOT be saying this a year ago.
Favorite Honors College Professor/Course/Experience:  
Dr. Kelber-Kaye's honors seminar 'Race, Poverty and Gender in Baltimore'. LOVED IT! It was a little challenging to learn about the crude reality of things in depth, but the course was very enlightening.
Advice you would give to incoming Honors College Students:
Challenge yourself. Be your own critic. Even if people shower you with praise for how you are performing, never be satisfied. Use the applause and pats on the back as the push to do even bigger and better things.
Enjoy the learning process. "Life isn't about waiting for the storm to pass, it's about learning to dance in the rain", sums it up for me. The time you have NOW is the most precious time. It will be gone before you know it. Whatever your reason for coming to school, why not make the most of it and enjoy while you're at it. And I personally think if the destination that you have in mind, a degree, a better job, etc. keeps you from enjoying the journey, is that destination really worth it?
Most important of all – SEEK GREAT MENTORS. I have been blessed with wonderful mentors who have guided me through every step of the way. I would not be where I am today without their support and guidance. The reason I liked to have a chain of mentors (School→University→Career) has always been to get head start on my mistake making process. If you want to make your own mistakes, by all means have at it. But if you want to be smart about it then learn from the mistakes of those who've been where you are and are willing to guide you. And THEN make your own mistakes and add them to the pool of mistakes/lessons learned you have gathered from your mentors. You will get much farther in life that way.
"Learn from the mistakes of others. You can't live long enough to make them all yourself." (Eleanor Roosevelt)  And how I like to say it, cheat life a little by stealing others mistakes and learning from them.