Megan Mellon: Intern of the Week
Congratulations Megan!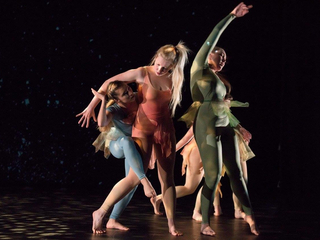 Megan Mellon '17, Dance and Biological Science, was named intern of the week for February 13-17. Megan's research focuses on the anatomy and physiology of dance movements. Megan's process consisted of scientifically studying the human body and presenting her findings through choreography. The work combined her two passions, science and dance. Megan will present her work at URCAD 2017.
To read more about Megan's research, follow the link below: